Hello folks! Firstly, greetings from Malaysia..
I just got back from Chukai, a small town in Kemaman, Terengganu (Long 4.13'52.55' N, Lat 103, 25"09.11' E) where I followed up on another squid-jigging trip.. This locaton is about three hours drive from Kuala Lumpur where I live and is most ideal because its not too far. My buddies who joined me for the first time were rather sceptical about the squid jigging conditions because they have never done any except for egging in the South East.. (jigging for cuttlefish), anyways, the squid season in East Coast Malaysia spans from April - August with June, July and August as the best jigging time.. It doesn't cost much to charter a boat inclusive of fuel and wages for the captain and his mate for an overnight trip.. We started pushing off from the harbour at 1545, arrived on the jigging spot at 1815.. First, the action was rather slow, but after shifting to a new spot, we hit the motherlode! This, in my humble opinion, was the best squid jigging experience I've had in the last 10 years! It was non-stop action from 1950 - 2300hrs.. We landed about 50kgs of 'sotong torak' which is the largest squid specimen ever to be found in our waters.. So, that said, another follow-up trip is in order next month! Okay, here are some pictorial highlights from my latest outing..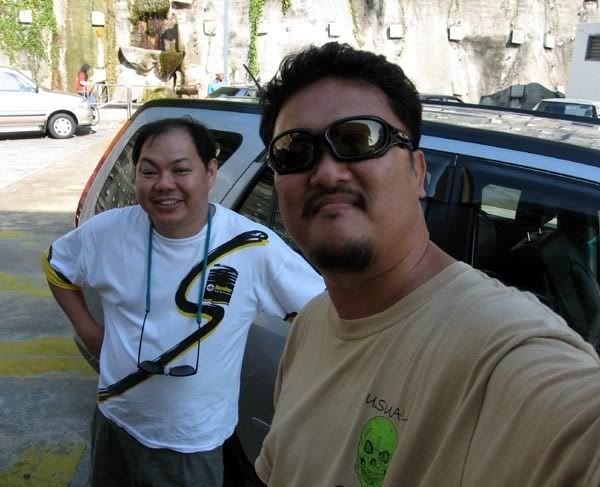 Me and my long-time fishing buddy nice guy Eddie getting all pumped up for the trip..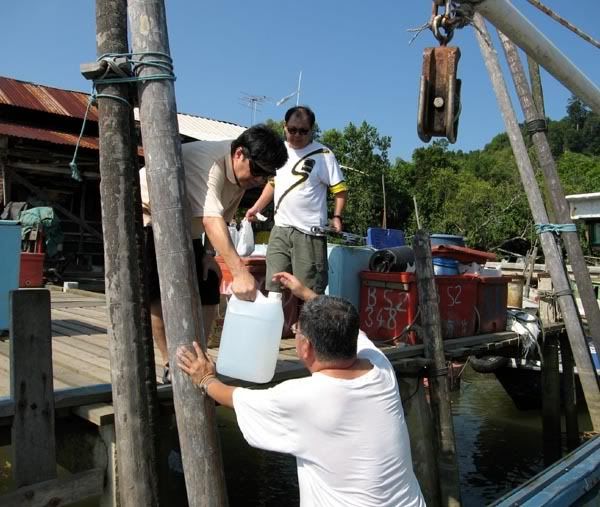 Loading up, getting ready to hit the high seas..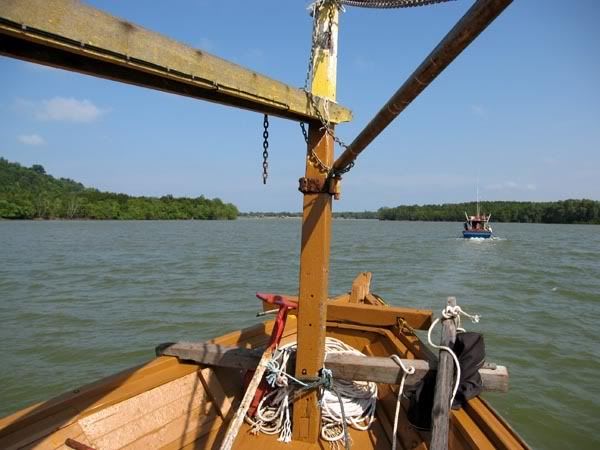 It took us more than three hours to reach our jigging spot..
Sam