Hello everyone,
i am new here and need your help.
I am looking for an special thread or line or whatever its been called, i am not sure. to get this finish.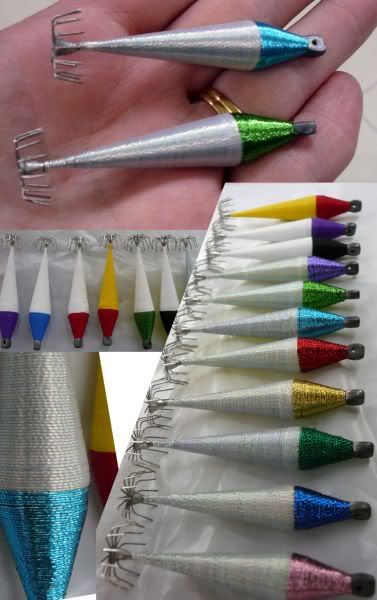 they are working perfectly all over the north of Spain fishing any size of squids. We are looking this material because there are not enough of this tings for everybody at the local market. So we want to hav the material to have plenty of them.
thankyou and if it is posible to answer aswell in micromagicrioja@hotmail.com it will be grate
best regards
Roberto