Round one of the twice a year event held in Cockburn Sound annually was on the weekend of 26th June,,it was an awesome event and they had to turn people away in the boat section because that filled up pretty quick,,the kayakers and landbased had good numbers attend as well,,the water was murky after Perth recorded its wettest day in 25 years a couple days prior and some Arrow squid were making an appearance in the comp zones, a very rare occurance.
We had over 50 boats skipper but locals and one boat made up of Breaden folks from Japan (tackle and squid jig company) who come out once a year and donate some prizes ($750 breaden rods and more)
Heres a few pictures of the Day,,first up the stars of the show the guys from Japan who beat the Aussies on our home ground,,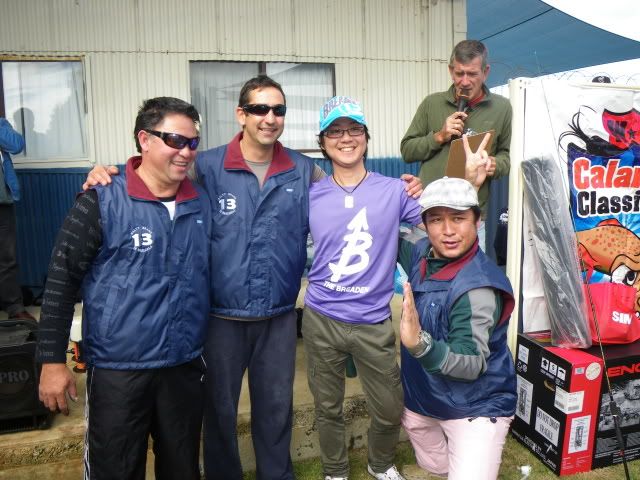 Various photos,,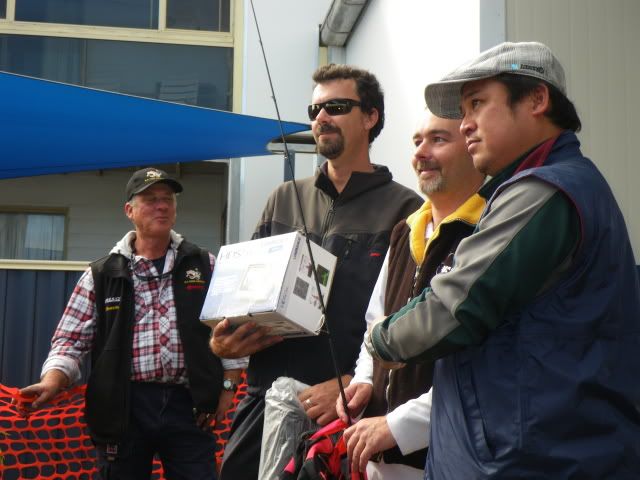 Kayak winner got a $1000 fish finder,$500 daiwa Emerada reel and other goodies,,not bad for $10 entry and you get free squid jigs and a bag of goodys when you checkin on the morning as well,,
2nd place in the yaks,Vanessa and her husband have won around $2000 worth of rods over the past year ,she won a Gancraft/gladiator comp last month beating the boats as well,,they have done well seeing they have $10 kmart rods a year ago,lol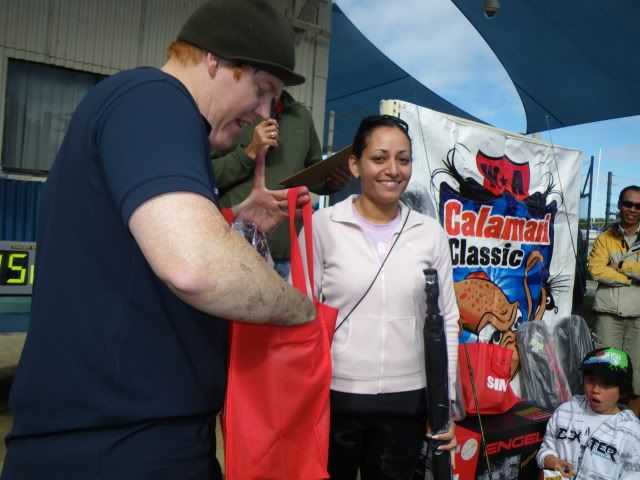 Weighing in the squid,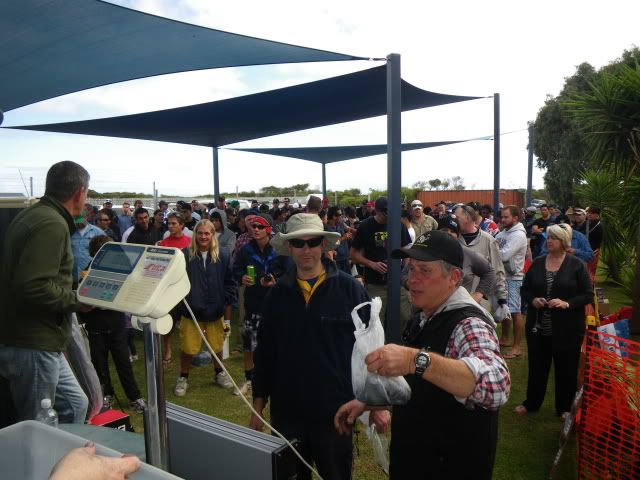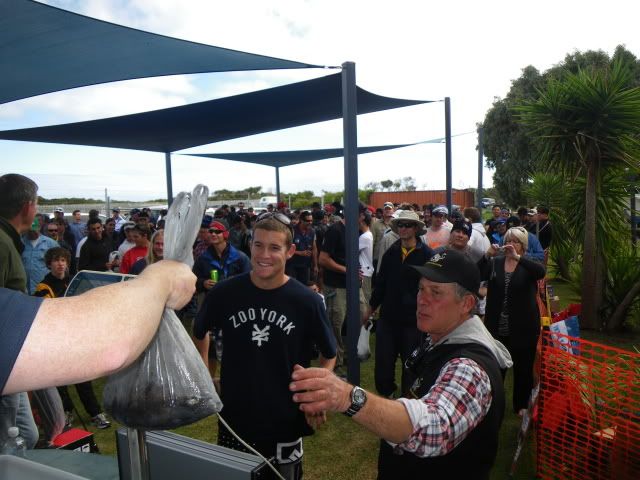 Best inked Adult, and kid,,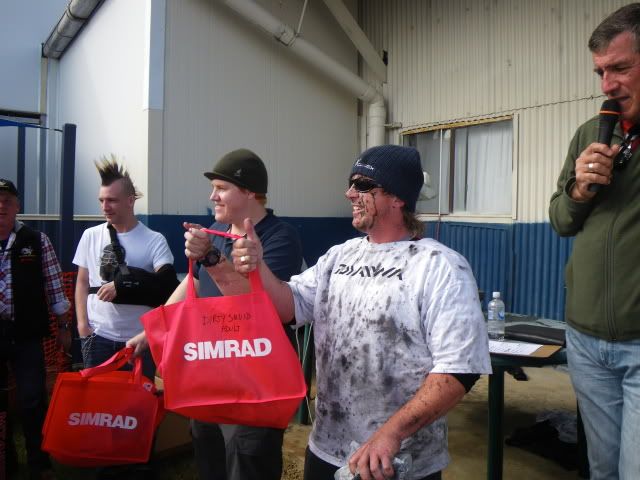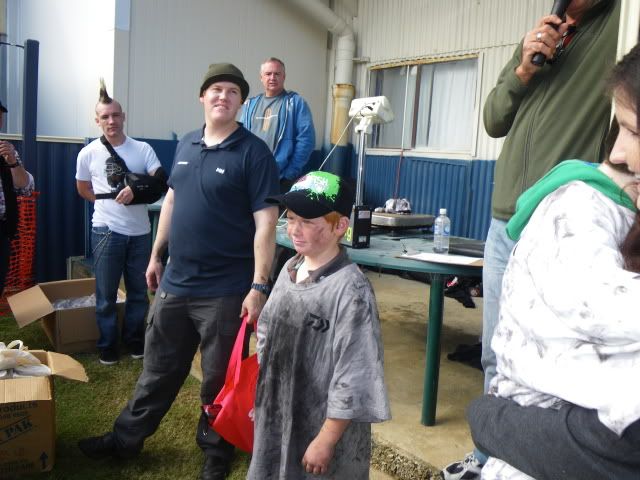 Another crowd shot,,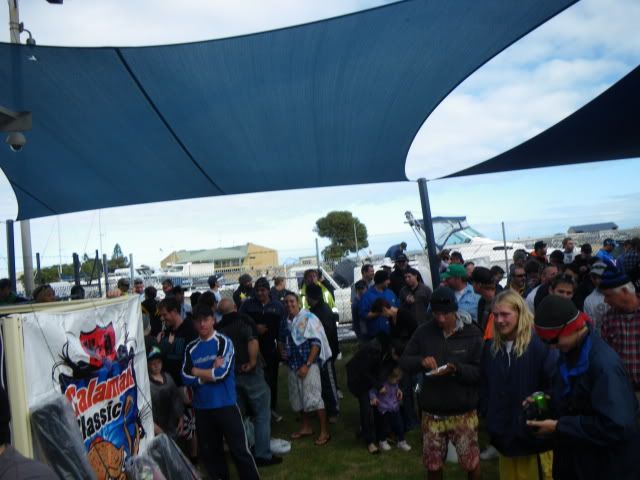 After the crowds had gone myself at the front and Daniel and Vanessa chatted about all things squidding,we are joined by Dr Jun who comes out with Breaden each year.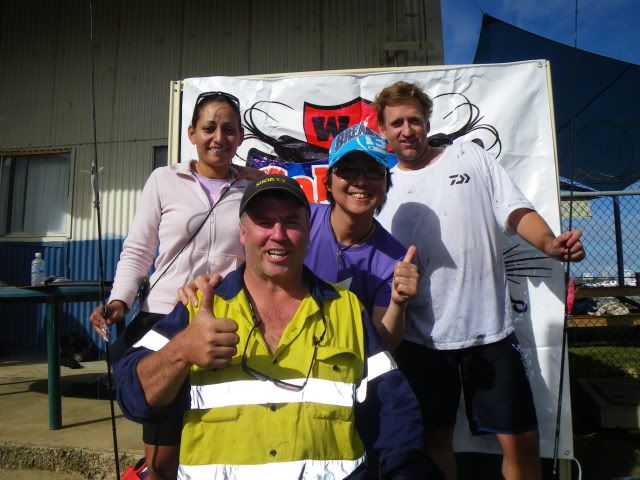 Another succesful tournament,,the squid were hard to tempt but everybody had a great time,,next one is late September if council approval gets thru and other red tape or otherwise Oct/Nov, the Breaden team had a bit of bad luck one put a $800 dollar rod,2500 stella reel and braid and $200 customs handle between his legs while eating some KFC and a squid took off with his outfit a $2000 loss probally,,whoops,,see everybody at the next one hopefully,,
Edited by shortytheyakker, 28 June 2011 - 10:43 PM.