Well ever since i returned from Perth after studies, its been quite awhile since i invested some time doing what used to be a favourite past-time- squidding. And so Ive decided to take my dusty equipment for a spin...to unravel what creature feature lingers in these local waters ....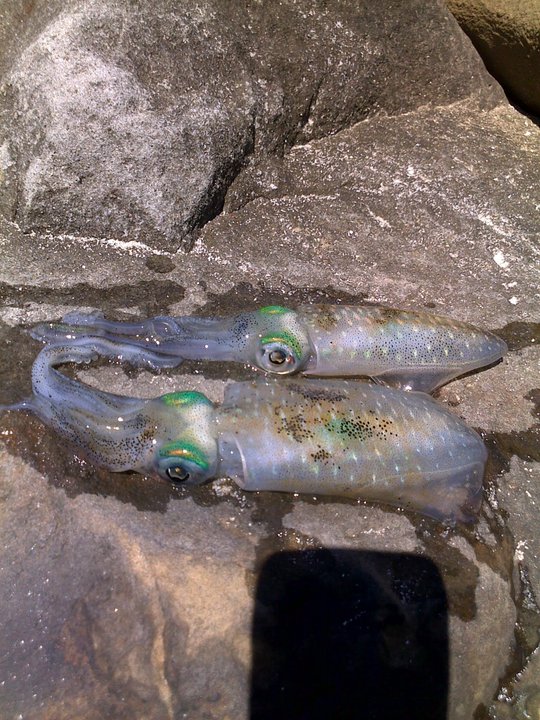 ">
Heres the result of a day's casting off the scarp of rocky piers of Sutera Harbour, Kota Kinabalu, North Borneo , Sabah .
Strange, it was pretty quiet before i bagged these two but then as the morning cruises into the afternoon that was when it happened, and they went ballistic, I could have sworn i saw eight orange figures in the water charging furiously for my pink- yellow Yamashita 3.0 when i was reeling one of the above squid .
Good to know...I have a place to go to every weekend from now onwards.haha
Edited by Izhizm_Zwoots, 21 May 2011 - 05:30 PM.